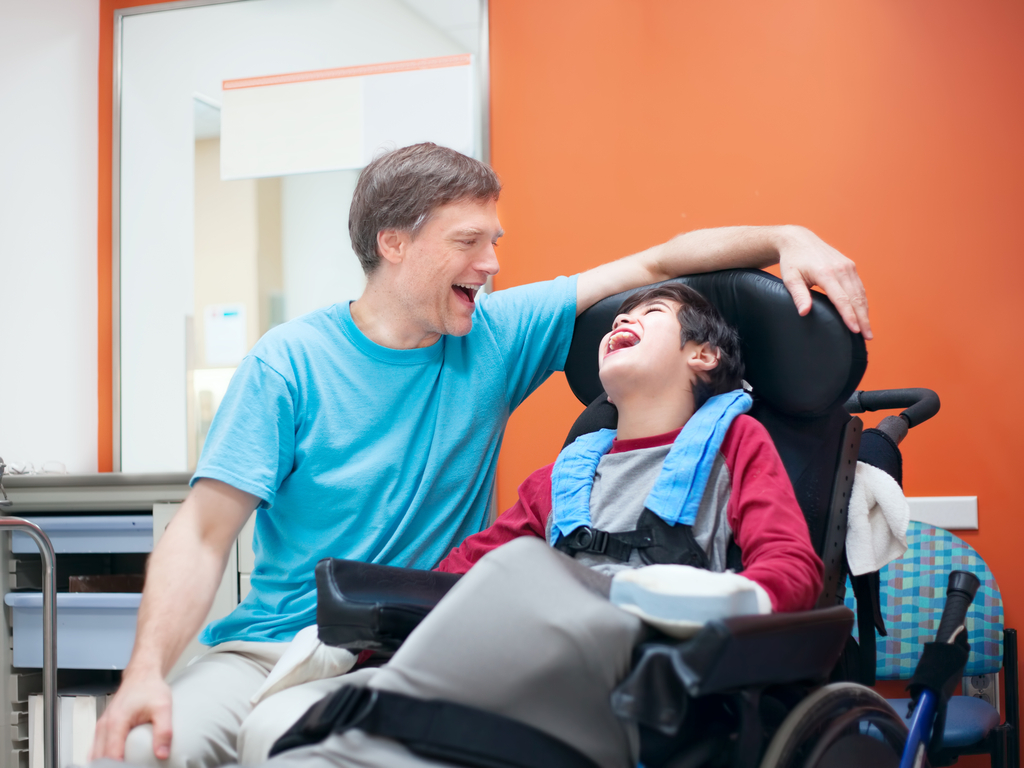 People with disabilities would have an explicit legal right to receive services in the community rather than in an institution under new legislation backed by a bipartisan group of senators and representatives. The legislation, introduced January 15, would if passed represent the most comprehensive civil rights bill for people with disabilities in a generation.
"Right now a person who needs long-term services and support has a very limited choice where they can receive services and it's irrational and expensive," Senate Minority Leader and lead bill sponsor Chuck Schumer (D-N.Y.) said at a recent event with disability advocates, quoted by Disability Scoop. "This bill is ultimately a civil rights bill. At its core it's about one simple thing, people with disabilities must be treated equally to those without."
The bill, known as the Disability Integration Act, sets forth in its preamble that its purpose is to "clarify and strengthen the ADA's [Americans with Disabilities Act's] integration mandate."
The integration mandate refers to the ADA's goal of combatting society's traditional preference for institutionalizing and segregating people with disabilities, in favor of providing supportive housing, health care, transportation and other services enabling people with disabilities to live in independent, integrated settings — at home or elsewhere in the community.
Despite this mandate, the ADA itself provided little guidance on what constitutes integrated service, leading to widely diverging interpretations by states and providers of long-term services and supports (LTSS) To remedy this, the Disability Integration Act comprehensively defines "community based," "long term services," and other key terms to ensure more uniform guidance.
Importantly, the Disability Integration Act would also bar states and LTSS providers from employing a variety of practices regularly used to reinforce society's "institutional bias." These practices include "waiting lists, screening people out, capping services, under-paying workers for services," according to a news release about the bill.
States that meet certain integration benchmarks would be rewarded with an increase in federal Medicaid matching funds. Government agencies and LTSS providers would also have to provide comprehensive re-evaluations of their services and submit regular evaluations thereafter.
In short, the bill aims to make explicit an underlying principle of the ADA: that people with disabilities have a civil right to live independently.
"As the Supreme Court stated in the seminal disability discrimination case Olmstead v. L.C., which held that unnecessary institutionalization constitutes discrimination under the ADA, 'confinement in an institution severely diminishes the everyday life activities of individuals, including family relations, social contacts, work options, economic independence, educational advancement, and cultural enrichment,'" the Leadership Conference for Civil Rights wrote in a statement in support of the bill. "It is time that federal law address this injustice and explicitly affirm the right of individuals with disabilities to receive at-home and community-based services and supports so these individuals can be integrated into society and lead independent lives."
The Disability Integration Act has bipartisan support in the Senate (S.117) and in the House of Representatives, where it was introduced by Rep. Jim Sensenbrenner (R-Wis.) (H.R.555).
Click here to read fact sheets, supporter statements, and other resources about the Act.
To read the full bill text, click here.