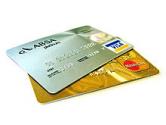 A special needs trust is designed to supplement the income of an individual with special needs so that she can maintain access to government benefits without necessarily sacrificing her standard of living. But government benefits like Supplemental Security Income (SSI) and Medicaid prohibit the trustee of a special needs trust from simply giving a beneficiary cash to pay for goods and services herself. Instead, a trustee must pay vendors directly.
Credit cards offer a way for the trustee of a special needs trust to avoid giving a beneficiary cash while at the same time not serving as the beneficiary's designated shopper. Because a credit card is technically a loan from the credit card company to the cardholder, the goods or services purchased by a trust beneficiary using a card are not income and do not affect his access to government benefits. If the special needs trust then pays off the balance of a beneficiary's credit card bill, the payment is likewise not considered income. Because of this special treatment, an SSI or Medicaid beneficiary who is capable of managing her own affairs can use a credit card to make small purchases, and a trustee of a special needs trust need not micromanage every transaction.
Several very important rules apply to the use of credit cards, however. First, a trustee cannot pay for any charges on the credit card that are for food or shelter. Second, a trustee of a first-party special needs trust that was established with the beneficiary's own money cannot pay for any credit card charges that a beneficiary may have incurred paying for goods or services that were used by other people because first-party trusts can only be used for the sole benefit of the person with special needs. Third, a trustee should never give a credit card to a beneficiary who is incapable of managing her own financial affairs, or who is involved with people who will take advantage of her. Finally, the credit card rules apply only to credit cards; debit cards are considered cash and should never be used.
Since the rules governing credit cards are complicated, it is imperative that you discuss the ongoing use of credit cards with your special needs planner prior to turning a card over to a beneficiary or paying a beneficiary's bill.