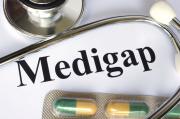 After two years, Social Security Disability Insurance (SSDI) beneficiaries are eligible for Medicare, the health insurance program designed for people age 65 and older. Medicare covers 9.1 million people with disabilities who are under age 65, according to the Kaiser Family Foundation.
But Medicare does not offer comprehensive coverage, so beneficiaries often purchase private Medicare supplement insurance, known as a Medigap policy, to help pay for the expenses not covered by Medicare, such as deductibles and co-payments.
Individuals with disabilities under age 65 often face obstacles in purchasing Medigap insurance that older Medicare beneficiaries do not face. In many states, Medigap policies are either not available to younger beneficiaries due to their age or the premiums are too costly.
Different Rules for Those Under Age 65
A major problem is that federal law has different requirements for insurance companies depending on whether the Medigap applicant is under or over age 65. For those who have reached age 65, insurance companies are required to provide individuals a one-time, six-month open enrollment period for Medigap. During this period, the applicant cannot be denied Medigap coverage on the basis of age, sex or preexisting health condition, or be charged a higher premium than other people.
The situation is different for those under age 65. States have the choice to provide the same open enrollment and guaranteed coverage options to the under-65 group as those over 65, and 31 states do offer some degree of guaranteed access, but the other 19 states do not. Even if you live in one of the 19 states, some insurance companies may voluntarily sell Medigap policies to people under 65. However, these policies will probably cost you more than Medigap policies sold to people over 65, and the insurance company can deny coverage based on age, sex or health status.
These states require the insurance companies to offer at least one kind of Medigap policy to people with Medicare under 65:

California*

Maryland

Oklahoma

Colorado

Massachusetts**

Oregon

Connecticut

Michigan

Pennsylvania

Delaware**

Minnesota

South Dakota

Florida

Mississippi

Tennessee

Georgia

Missouri

Texas

Hawaii

New Hampshire

Oklahoma

Illinois

New Jersey

Vermont*

Louisiana

New York

Wisconsin

Maine

North Carolina
* A Medigap policy isn't available to people with End-Stage Renal Disease (ESRD) under 65.
** A Medigap policy is only available to people with ESRD.
Source: Medicare.gov, https://www.medicare.gov/supplement-other-insurance/when-can-i-buy-medigap/when-can-i-buy-medigap.html#collapse-2239
If a person under 65 lives in a state that guarantees Medigap coverage, there is still the problem of the high cost of premiums, which often prevents people who need care the most from signing up. Some states, such as Kansas, require that policies be sold to SSDI recipients at the same premium as those who turn 65 and are eligible for Medicare, but there is currently no national regulation regarding the cost of Medigap insurance for those under 65.
For this reason, many SSDI beneficiaries end up waiting until they turn 65 to apply for Medigap coverage because they will likely have a better choice of policies and lower premiums.
Premiums Can Vary Widely Within States
Even within states, the cost of Medigap policies can vary widely and that is why it is important for individuals to shop around and compare prices. There are 10 available Medigap policy packages, which are identified by the letters A, B, C, D, F, G, K, L, M, and N (see chart here). One insurance company may offer Plan A, which covers hospital stays, for a $1,200 annual premium and another could charge $2,400 for the same coverage.
Some states offer another type of Medigap policy, Medicare Select, which requires the beneficiary to receive health services from a certain network of hospitals, and in some cases, certain doctors. Medicare Select policies may have lower premiums because of this requirement.
Congress is considering legislation that would resolve the inconsistencies in Medigap insurance. The Medigap Consumer Protection Act was introduced in the House of Representatives in September 2016. The bill would require insurers to guarantee Medigap plans to Medicare beneficiaries with disabilities regardless of their age, sex, or preexisting condition and it would prevent price discrimination based on age and, to a certain extent, disability. The guarantees would be phased in over a five-year period. The bill is currently being reviewed by the Health subcommittee.
To find a Medigap insurance policy in your area, visit www.medicare.gov and click on Supplements and Other Insurance and then Find a Medigap Policy. For local help with Medicare, states also offer State Health Insurance Assistance Programs, or SHIP. For information, visit www.shiptacenter.org.