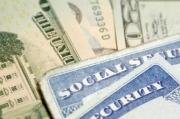 Applying for disability benefits from the federal government through the Social Security Disability Insurance (SSDI) or Supplemental Security Income (SSI) programs can be a daunting task. Here is a brief overview of how the application process works and what you can expect after you've applied.
Several Ways to Apply, Much Information Required
You can apply for SSDI or SSI using the Social Security Administration's (SSA's) online application, by telephone (1-800-772-1213) or by making an appointment to visit your local Social Security office. (To find your local office, click here.)
The SSA recommends that applicants assemble a host of information prior to applying, but if it is going to take a while to get your hands on some of the documents, it's better to apply and then obtain the required information. According to the SSA's website, you should assemble:
Medical records
Workers' compensation information
Names and dates of birth for your minor children and spouse
Dates of marriages and divorces
Checking and savings account routing numbers
Emergency contact information
As part of the application process, you should also have detailed information about your disabling condition(s); names, addresses and phone numbers for all medical personnel or facilities that have treated you; the names of all prescription medicines used to treat your condition(s); and a detailed job history covering the last 15 years. If you are applying for SSI, you should be prepared to provide additional financial information about your family's income and assets.
If you apply on the phone or online, you will need to send the SSA additional supporting documentation and to prove U.S. citizenship or residence. Once the application is complete, the SSA will forward it to a state disability agency for processing and to make a decision about whether you are eligible for benefits.
Rejections and Appeals
The SSA initially rejects approximately 70 percent of disability applications. If your application has been rejected, it's important to immediately retain a competent attorney to advise you about the next steps in the appeals process. Whatever you do, do not delay; failing to file a timely appeal could ruin your chances of obtaining retroactive disability benefits that you might otherwise be entitled to receive based on the date of your initial application.
The appeals process can be onerous but it's worth it if it opens up access to these important federal benefits and the medical coverage that comes with them. In the first stage of an appeal, called a "request for reconsideration," the disability agency that made the initial determination gets a second look at your application. Very few appeals are won at this level. After being rejected for reconsideration, you go to a hearing before an administrative law judge to plead your case. Applicants who make it this far have a roughly even chance of winning the appeal — a chance that grows larger if you are represented by competent counsel. If the administrative law judge rejects your appeal, you can file for review by the Appeals Council, which approves only 2 or 3 percent of all appeals. Your final recourse is to file suit in federal court, which can be a very expensive proposition.
Retroactive and Back Payments
Because the disability application process can take months, the SSA awards successful applicants back payments that they would have received in the months between the date an application for benefits was filed and a final determination is made.
In addition to back payments, SSDI (but not SSI) recipients can receive retroactive payments going back one year from their application date if they were disabled during that time. However, the SSA strikes five months off of a successful applicant's established disability onset date when calculating retroactive payments, so an applicant would actually have to have been disabled for 17 months prior to applying in order to receive the full 12 months of benefits.
If all these rules seem complicated, that's because they are. It is critically important for you to discuss the disability application process with your special needs planner prior to applying for benefits so that you will have an accurate picture of what is needed and what your chances are before you begin.